St. Petersburg Museums, Galleries, and Theaters
Experience the creative culture of St. Petersburg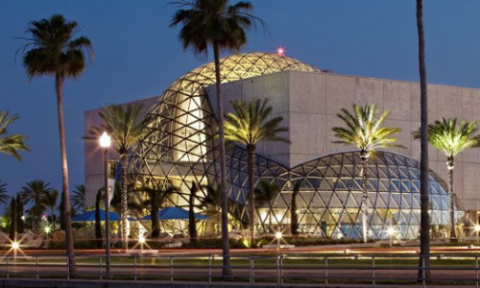 St. Pete Museums
St. Petersburg is home to many well-known museums, from fine art to history and science exhibits, art enthusiasts will have plenty of options to choose from. Here are just a few recommendations for museums to visit during your St. Petersburg vacation.
The Dali Museum
Salvador Dalí was a Spanish surrealist artist renowned for his work in subconsious imagery. Located in the heart of downtown St. Pete, the Dali Museum is a must visit for those who want to spend an afternoon soaking in one the art world's most renowned artist. Wander through the museum and take in many of Dali's art pieces from his entire career. The collection includes over 2,400 works of art including oil paintings, original drawings, prints, sculptures and so much more. The museum is open daily 10 am - 6 pm (Thursdays until 8 pm). 
Great Explorations Children's Museum
For those traveling with children, the Great Explorations Children's Museum is a great way for kids to get in on interactive fun! The museums mission is to enourage learning through creativity, play, and exploration. Kids can play in an augmented reality sandbox which turns sand into mountains and waterways, build legos at the Lego Wall, learn what it takes to be a farmer, and much more! The museum is open Monday- Saturday from 10:30 am – 4 pm and  Sunday from 12 – 4 pm.
Imagine Museum of Contemporary Glass Art
Located in the Grand Central District, the Imagine Museum of Contemporary Glass Art showcases art and artists contributing to the contemporary studio glass movement from around the world. Admire intricate pieces of art in this immersive experience, featuring both American and International artists. Hours are Tuesday/Wednesday from 10 am - 5 pm, Thursday from 10 am - 8 pm, Friday/Saturday from 10 am - 5 pm, and Sunday from 12pm - 5pm.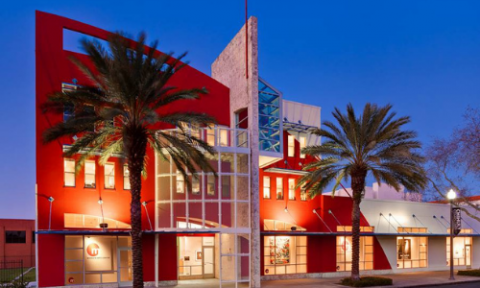 St. Pete Galleries
Morean Arts Center
The Morean Arts Center focus is to connect people through community oriented art and art education. The Morean Arts Center holds multiple art exhibitions throughout the year, but also offers classes such as sculpture, digital photography, painting and much more. The Morean owns four differerent art galleries in the St. Pete area - The Morean Arts Center, The Chihuly Collection, The Morean Glass Studio, and The Morean Center for Clay. 
Creative Clay
The mission of Creative Clay is to help people with disabilities acheive full and inclusive lives by offering educational experiences in the arts. Creative Clay's team of professional artists provide outreach art experiences to people with disabilities, as well as children, veterans and those living in shelters. 
Duncan M Clellan Gallery
The Duncan McClellan Gallery features exhibitions showcasing national and internationally recognized glass artists. Meander through the  3,000 square feet of gallery space and 5,000 square feet of outdoor courtyards and culpture gardens. The gallery is open from 10 am - 4 pm Monday through Saturday and 12 pm - 4 pm on Sunday.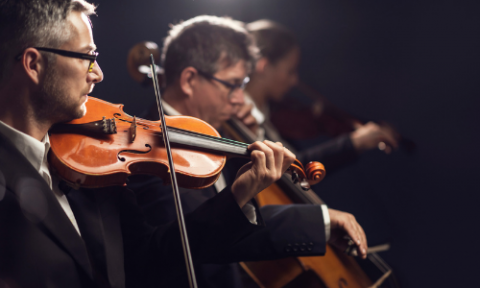 St. Pete Theaters
American Stage
American Stage is Tampa Bay's longest running, critically aclaimed professional theatre company. The lineup of plays each season are based around a theme chosen by the theatre company. Enjoy a captivating experience of live-storytelling and a world-class theatre experience.
The Florida Orchestra
Dive into the world of music with The Florida Orchestra during your vacation. The Florida Orchestra is the largest in the state and aims to inspire, entertain and educate through the experience of live symphonic music. Enjoy epic symphonies and beloved concertos featuring world-class soloists with The Florida Orchestra.
St. Petersburg Opera Company
The St. Petersburg Opera Company showcases fully staged professional opera productions of the highest quality. Its mission is to make opera accessible and enjoyable for all. Shows are held at several locations including Opera Central and The Palladium Theatre.