St. Petersburg Cycling and Walking Trails
Explore St. Pete by foot or bike in our cyclist and pedestrian-friendly city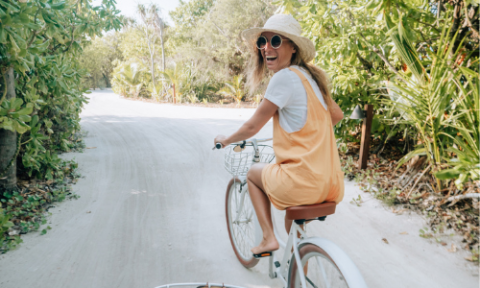 St. Petersburg is known as a walkable and cycle-friendly city. It's one of the best ways to enjoy the Florida sunshine and explore our beautiful city! With numerous bicycle lanes, routes, and recreational trails, it's easy to do most of your St. Pete exploration by foot or bike. Pick a bike route and spend your day enjoying the outdoors with family and friends or visit one of the nearby preserves and enjoy a leisurely afternoon stroll. 
Bike rentals are available through Wheel Fun Rentals at either their Merry Pier location or Magnuson Hotel Marina Cove location. The city also provides bike rentals through the Coast Bike Share Program.
Remember to practice bike safety when riding! Bikes are considered vehicles and must follow rules of the road. Always wear a helmet and ride with the direction of traffic. Learn more about bike safety rules here.